This Cinnamon-Apple Smoothie with Oats tastes like apple pie but is vegan, gluten free and guilt free! Enjoy this apple-banana oatmeal smoothie for a nutritious breakfast that includes two servings of fruit!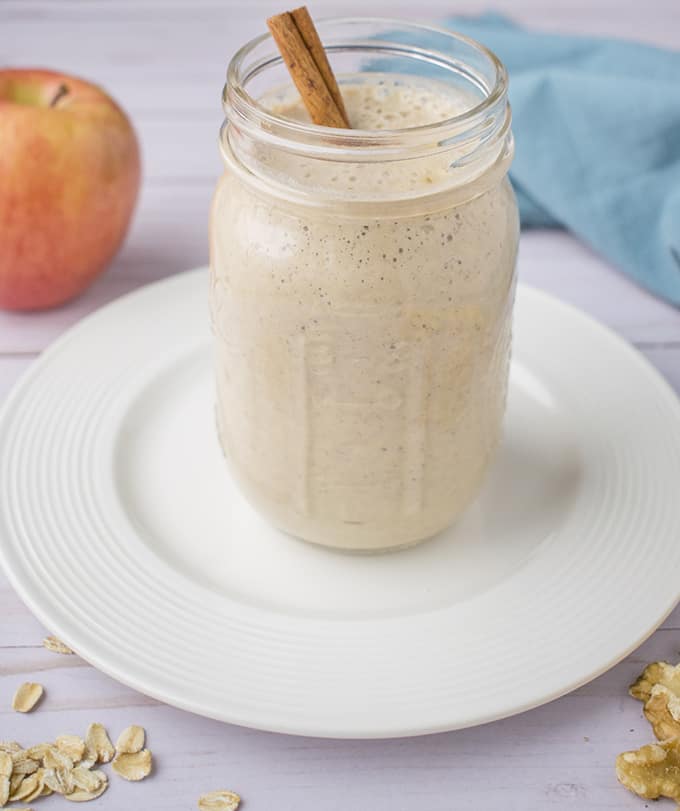 Have I mentioned I drink healthy smoothies for breakfast at least five days a week? A fruit smoothie in the morning means this Italian girl can indulge on pasta, and maybe even dessert, later in the day.
It's a beautiful thing.
This apple pie smoothie tastes creamy, refreshing and decadent, but is vegan, gluten free and contains no added sugar. You're going to love it!…