Here's a Chocolate Liqueur Recipe from Italy that you'll love! Pour this chocolate alcohol over cheesecake or ice cream, add it to your coffee or drink it straight! This homemade liqueur makes the perfect gift!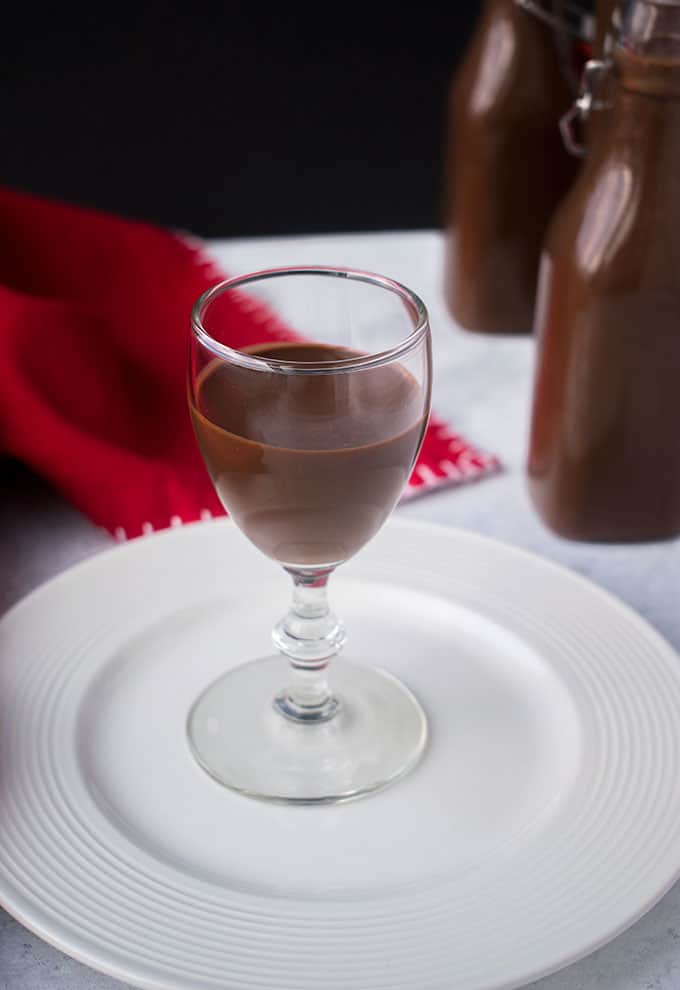 Just in time for the holidays, I give you homemade chocolate liqueur. To pour over your cheesecake, ice cream, waffles or strawberries. To drizzle into your coffee, hot cocoa or shot glass.
Can I get an Amen?
This recipe is straight from Italy, my friends. It's a chocolate lover's dream, turning plain anything into a special treat with a little somethin' somethin' to warm you up.
We enjoy this every time we go to Connecticut to visit my in-laws. All of us, even the kids (the big ones), giddily pour it on our dessert every night.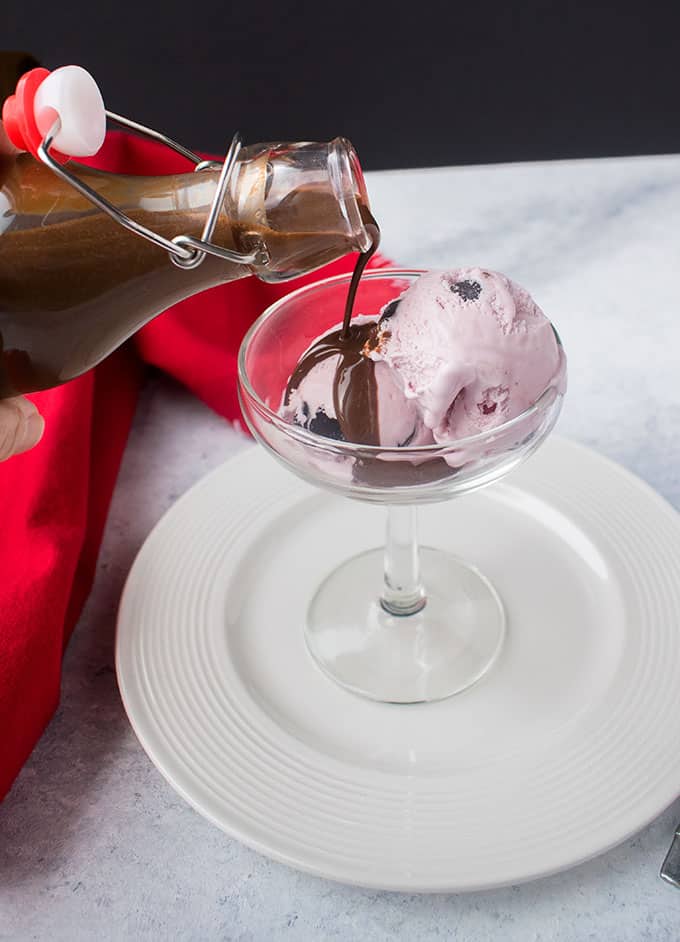 …