This Vidalia Onion Pie with Cream Cheese is a family favorite! It's a delicious onion quiche featuring an olive oil crust, buttery sweet onions and a creamy filling. Make this savory pie for a fantastic side dish, vegetarian entrée or holiday brunch!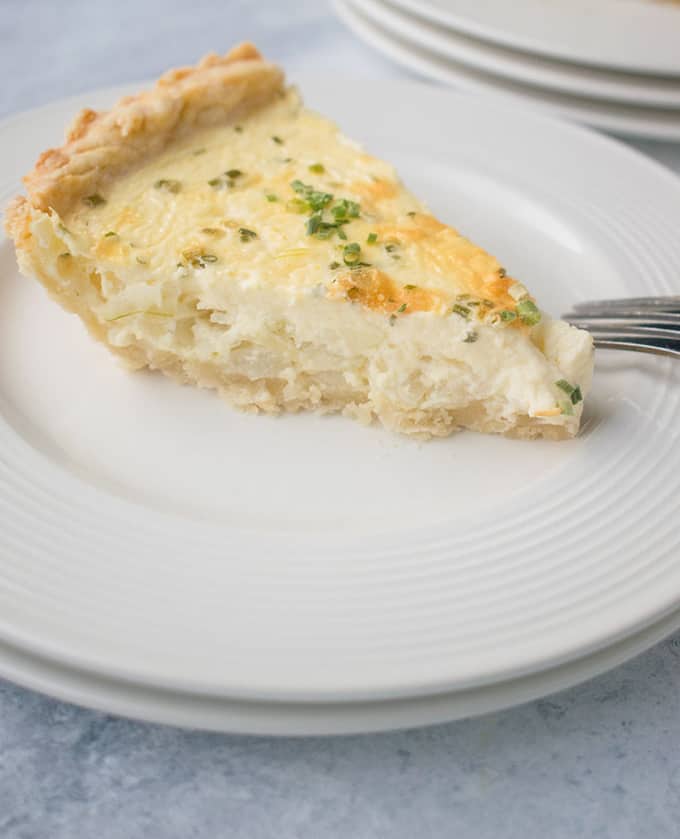 Give me a quiche, Darling.
You're going to love what I've done with this onion pie recipe that's lived on my blog since 2015.
I've overhauled the savory pie crust recipe so the dough is easier to work with and produces a tastier, sturdier, more abundant crust. It's the perfect base for this delicious pie that's been a family favorite for years, ever since I saw a version of it in Cooking Light magazine….